We have the expertise and knowledge to provide what is necessary to successfully take your product to market.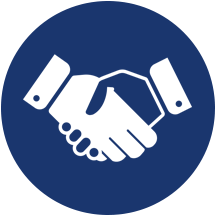 Mission
GROSSMAN, DE BARTOLO, HANNON, WOLENS, DOUSMAN & EBERLE, INC. is an Illinois Corporation founded in 1953 and currently headquartered in Northbrook, IL. Our mission has always been to connect aggressive and entrepreneurial manufacturers of consumer products to the retail marketplace.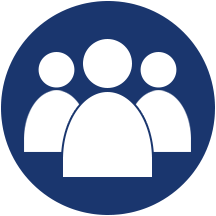 Experience
Our Agency consists of sales professionals, supported by a team with decades of combined experience in the retail industry. From line review strategies, to program presentations, SKU set-up in the retail portals, show program development, planogram placement, we provide what is necessary to take your products to market.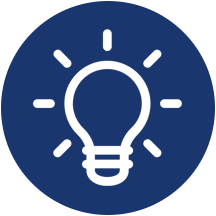 Knowledge
We have a proven history of delivering long term Vendor/Retailer partnerships which focus on an everyday core business strategy and are further supported by national promotions and media events. We are confident we have the expertise and product knowledge to deliver the market penetration you are seeking.
We focus on a variety of retail channels including:
Hardware Co-op/Home Center, Drug and Mass Merchant.
The company has a long and focused history in the sale of:
Automotive • Electrical • Hand & Power Tools • Housewares • HVAC • Outdoor Living / Lawn & Garden • Plumbing • Seasonal
Our sales coverage includes the following channels:
Commercial / Industrial Distributors • Farm & Fleet • Hardware • Home Centers • Mass Merchants • Drug
Organization and the GDHWD Team / Affiliations
Personnel:
Sales People, Sales Administrative Support, Retail Group Support, Accounting
Business Support:
Proficient in IMA Workbench, Walgreens Supplier Net, Acevendors.com & True Value VOL, PCM/PIM Portal Management, Grainger Supplier Connect & ASO SciQuest.
Our Facilities Include: Showroom (conveniently located for major accounts presentation), Planogram/Conference Room & Warehouse Storage for Samples.
IT Capabilities:
Mac and PC Based, Windows 10, Office 365 (Cloud and Team), EDI Capabilities, Wireless Conference Room & Smart TV for Presentations
Executive Team
Reed Eberle/Owner/Managing Partner - The Eberle Group merged with GDHWD, Inc. in 1997 to form GDHWD & Eberle, Inc. Reed works with Ace Hardware, Menards, The Home Depot, and True Value. Reeds past experience includes managing Rapid Retail, a dedicated Midwest Home Depot service company, and he also served as President of the Midwest Retailers and Manufacturers Association.
John Link/Owner/Partner/Vice-President - After a 10 year career and a Masters degree in Civil/Structural Engineering from University of Illinois John joined GDHWD in June of 1992. Johns product knowledge and understanding is pivotal to his success. John works with Grainger, ULINE, Walgreens, and True Value.
Tom Stineman/Owner/Partner/Vice-President - Tom joined the company in August of 1985 after graduating from Saint Leo University. Tom has served as President for the Housewares Club of Chicago (currently known as MRMA) on many other committees. Tom works in most classes of trade including Meijer, True Value, Ace Hardware, and Do It Best.
Brett Gern/Junior Partner - Brett started his career with Home Depot in 1993 and opened the first 2 Home Depot stores located in the Midwest as the Department Manager in Hand/Power Tools and Lawn & Garden. Currently Brett is a Junior Partner in our agency and has sales with Ace Hardware, True Value, Do-it-Best, and Orgill, Inc.
Account Sales
David Ozment/Vice President of Sales - David has spent the last 14 years working with manufacturers and brings sales management experience in Retail Hardware, Farm and Fleet, 2 step distribution, Industrial distribution, and Automotive retail. His Accounts include Orgill, Tractor Supply Company, Fastenal, Grainger, Napa and Advanced/Carquest. David manages our newly established Memphis Office.
Mark Kaufman/Senior Executive - As a partner and owner of Impact Sales, Mark came on board when Impact joined forces with GDHWD & Eberle in 2017. Mark began his career in the rep business straight out of college in 1977 working primarily in the automotive aftermarket. Over the years he's developed business in various markets, working with accounts in the automotive aftermarket, convenience store, truck stop and travel center trades along with True Value, John Deere and Case New Holland.
John Widmer/Sales - John has 6 years with Impact Sales/GDHWD and currently has responsibility for retail sales and marketing for farm stores, ag stores and automotive retailers in Central and Southern Illinois. John's Key accounts include Rural King, Big R, Farm King, Farm and Home, Stock & Field, Effingham Warehouse, All Car, & Hoerr Racing. Previously John spent 25+ years in the automotive aftermarket as sales manager and operations manager with Napa, Big A and Car Quest Auto Parts.
Jason Schroepfer/Sales - After graduation from UW Madison, Jason started his career in the automotive aftermarket managing and merchandising at locations for both All-Car Automotive as well as CSK. He joined Impact Sales in a sales role in October, 2002 working in his home state of Wisconsin calling on all channels, along with time spent at the service level of individual accounts and stores. With the mergers of Impact Sales and GDHWD & Eberle, his responsibilities continue to stay in Wisconsin, with heavy focus on Blain's Farm and Fleet, Fleet Farm, and Menards with relationships and business in a variety of departments and categories.
Greg Krynski/Sales - Has a long career in Hardware/Home Improvement industry specializing in Electrical product lines following 12 years at Coleman Cable as VP of Sales and Marketing. Greg joined Rowe Marketing in 2010 in a Sales capacity with the Electrical product lines and then joined GDHWD in 2020 as part of the Rowe Marketing Team intergration.
Operations
Peggy Geslicki/Executive Assistant and IT Support/Sales - Peggy brings over 20 years of experience in the manufacturing representative industry. Peggy joined GDHWD & Eberle in 1998. Peggy has a degree in graphic arts and continues her computer knowledge with PC and Mac. Peggy works on the Grainger account in assisting with proposal/presentation prep, maintains service related pricing, specifications, and communication both internal and external. She interfaces between all assistants and salespeople as a communication focal point within GDHWD & Eberle.
Katty Rodriguez/Executive Assistant - Katty started with GDHWD & Eberle in May of 2002. She has experience being in the Hardware/Home Improvement Industry since 1992 and has performed on both the retail and vendor side of the business. Katty works with Ace Hardware, Menards, Home Depot, Prince, True Value, Walmart, and various other customers.
Fern Schmanski/Sales Assistant - Fern has spent over 30 years in the manufacturer's rep business. Her expertise in customer service and sales support along with bookkeeping, and administrative skills have made her a valued asset to us and both our manufacturers and customers. Fern also works a great deal with the Impact Sales team and focuses on automotive aftermarket products.
Meghan McLaughlin/Executive Assistant/Office Manager - Meghan joined GDHWD & Eberle in September of 2015. She provides administrative assistance, customer service and sales support for True Value, Orgill, Meijer, and various other customers. Before joining GDHWD & Eberle, Meghan worked in the automotive industry for 8 years.
Travis Krynski/Sales Assistant - Travis has been on the Rowe Marketing Team since 2012 and joined the GDHWD in 2020. Travis has 9 years' experience working with Ace Hardware, True Value, Orgill, and Do it Best - Sales Marketing - Trade Shows - and Customer Service.
Mike Superits/Sales Support - Mike brings 35 years of experience and knowledge in the Manufacturing Rep and In Store Service Industry. He has been with Rowe Marketing since 2002 and joined GDHWD in 2020. Mike provides administrative sales support & customer service for Ace Hardware, Do It Best, Orgill Bros & True Value accounts.
Mary Stineman/Accounting Services - Mary is responsible for managing financial transactions, analyzing financial data, and generating financial reports within the company. A graduate of Miami University in Ohio with a Bachelor of Science in Business (Accounting), Mary obtained her CPA and has years of work experience in corporate accounting and financial analysis.
Jackie Link/Special Projects - Jackie is a special projects website and portal assistant. Most of her time is spent in Grainger Supplier Connect & PCM/PIM systems management.
Affiliations:
GDHWD continues to strengthen customer relations by adding valuable affiliates into the GDHWD family.


Read what our program partners are saying about us.
We service a variety of accounts across a wide range of consumer markets
Come and meet us in person at one of many trade shows we partake in.